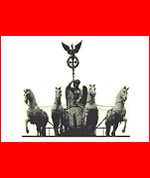 I
ABOUT US
I
Friedenau
I
Friedrichshain
I
Kreuzberg
I
Mitte
I
Schöneberg
I
Zehlendorf
I
Tiergarten
I
Prenzlauer Berg
I
Charlottenburg
I
Wedding
I
Weissensee
I
Wilmersdorf
I
Neukölln
I
Pankow
I
Spandau
GoBerlin is a young and dynamic team of marketing specialists and programmers whose dedication is to promote your companies products and services to a German and English speaking audience. We are professionals when it comes to creating, planning and designing internet portals and we are familiar with all the latest technologies and will bring your company excellent results at unbeatable prices Guaranteed! It costs only € 2.50 per month, 30 Euros per year and we only show 20 of the best companies within each category, it is this exclusivity that guarantees you excellent results. We also have an outstanding domain portfolio and our professional search engine optimisation methods means that we can pass these advantages directly onto you with many new potential customers at no extra costs. At GoBerlin our motto is to you: "We offer you the best of what Berlin has to offer".
Promote your Berlin registered company and get valuable customers from Berlin's favourite website GoBerlin.com. It costs only € 2.50 per month, € 30.00 Euros per year to have your company placed on the correct Berlin Suburb and Category List and represents huge customer savings, (yearly subscriptions only). We will undercut any other "Same Service Provider" by 50%, Guaranteed! Please note that there are only 20 advertising spaces available under each category to rent and it is only when a company decides to leave our service does this space then become available again. The GoBerlin exclusivity is based on these 20 available spaces within your category and our guarantee to you is to have the 20 best links within each suburbs category instead of a large link farm or quantity. (We choose Quality over Quantity). Only selected Berlin companies who fulfill our criteria are chosen to be included on the GoBerlin.com website. After you have been accepted and payment has been made we will then drive German and English speaking traffic freely and unhindered to your website, this will help your sales and we take no commissions from you and there are no hidden or extra costs. Advertising on GoBerlin.com is GUARANTEED the best way of finding new customers while saving you lots of money on expensive internet advertising campaigns. Our advertising spaces are shuffled around several times a year and uploaded again with search engines to ensure our customers the maximum in absolute fairness and exposure. Please remember again that we have only 20 spaces available under each category and when a company leaves or discontinues our service we can only then offer this space onto someone else.

To apply simply send us an Email with your company name, your contact details and a brief description of what your company does and leave the rest up to us. We will then check your company's website so that you are placed under the right category and in the right suburb, after which time we will contact you with payment details. After payment has been made we will then upload your logo with a small caption in both English and German and a link-back to your website for your future customers to go on. (No flash is allowed). Payment is for a 1 year subscription after which time the subscription must be renewed or cancelled. New customers will be placed on the first available or empty space within their chosen category. After the start of the second years payment you will be eligible to be included in our Special 1 in 20 "Lucky Winners Draw" held in December every year. If you are picked from only 20 companies in your category you will then have your company represent your category on the actual Berlin Suburb Homepage free for one year. According to Alexa.com, GoBerlin.com has grown rapidly and is currently within the top five hundred thousand websites worldwide and we are a major player in Berlin and are growing stronger day by day. We are also based in Berlin, Germany and receive funding to offer our Berlin clients the best service and at the lowest possible price. GoBerlin is funded by GoArt.com which was founded to bridge the gap between the general public and art, GoBerlin.com created in 2011 is an outgrowth of that mission. For more information go to
Advertising on GoBerlin.com
GoBerlin.com is an internet project by
GoArt.com
Husemann Strasse 23
10435 Berlin, Germany

Garry Orriss CEO

Email: Office@GoBerlin.com
Telephone: +49 (0)30 4444 800
Tax Number: 31-462-60915



I
ABOUT US
I
Friedenau
I
Friedrichshain
I
Kreuzberg
I
Mitte
I
Schöneberg
I
Zehlendorf
I
Tiergarten
I
Prenzlauer Berg
I
Charlottenburg
I
Wedding
I
Weissensee
I
Wilmersdorf
I
Neukölln
I
Pankow
I
Spandau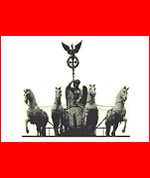 ADVERTISE ON GOBERLIN & WE GUARANTEE YOU THE FOLLOWING!
Best Prices
Exclusivity 20-spaces
Maximum Exposure
New Customers
Free Internet Traffic
Free Account
Professional Service
Quality over Quantity
24/7 Contact
Customer Satisfaction
Money back guarantee
Advertise Today
on Go Berlin!